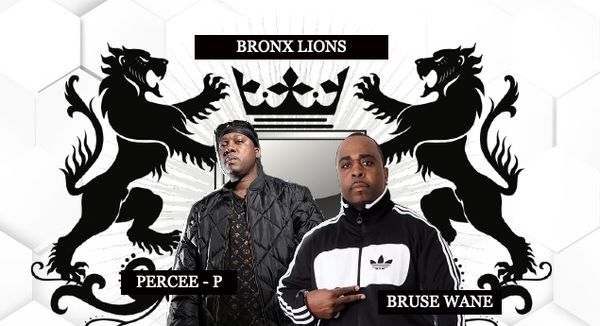 Now Booking dates for New York "Hip Hop" Giants Percee P & Bruse Wane AKA TheBatMan. Now taking offers for the dynamic duel To Perform their brand of world renowned authentic Hip-Hop. 
 Percee P, is a hip hop artist from The South Bronx, New York City, United States.[2]  Unkut described him as the "legendary lyricist of the subterranean".He has collaborated with a number of musicians, including Lord Finesse, Kool Keith, Jurassic 5, Aesop Rock, and Jedi Mind Tricks. Percee P released the official debut album, Perseverance, on Stones Throw Records in 2007.[5] It featured guest appearances from Aesop Rock, Chali 2na, Diamond D, Guilty Simpson, and Prince Po,[6] and it was produced by Madlib.[7]
Bruse Wane is a Jamaican Born and South Bronx raised New York Hip Hop Legend. Hailing from the same borough that spawned Hip Hop Legends like KRS.One, Big Pun, FatJoe, Kool Keith & Remy Ma. Bruse Wane established his name in Hip Hop with his remarkable collaborations with Duck Down Records Hip Hop Legend Sean Price. Most notable on the Hit song Venom, That featured the last ever writing verse by Sean Price, and a notable feature by Big Pun's son Chris Rivers. Bruse Wane also appeared on "The Universal Hip Hop Museums" groundbreaking 16bars4HipHop album. Bruse Wane also worked with top selling and hard hitting Hip Hop & R&B artist; such as Styles-P, Keith Murray, Carl Thomas, N.O.R.E, EPMD, Donell Jones, Remy Ma & More
"VINTAGE FOOTAGE" PERCEE P, EMINEM & FAT JOE "TRADING BARS"
PERCEE P & MADLIB "MASTERED CRAFTSMAN"
"PERCEE P - PUT IT ON THE LINE"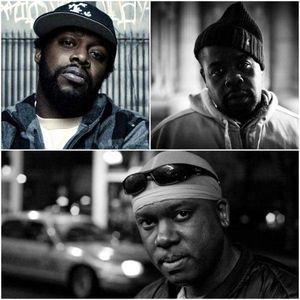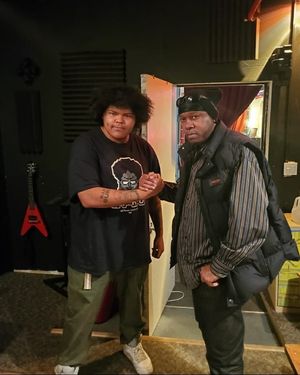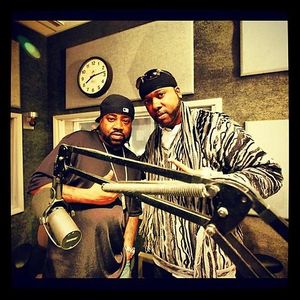 "BRUSE WANE FEAT PAPOOSE - KILLA SOUNDBOY"
"BRUSE WANE FEATURING SEAN PRICE & BIG PUN'S SON CHRIS RIVERS "VENOM"
"BRUSE WANE FEATURING SEAN PRICE - BEAST INSIDE"