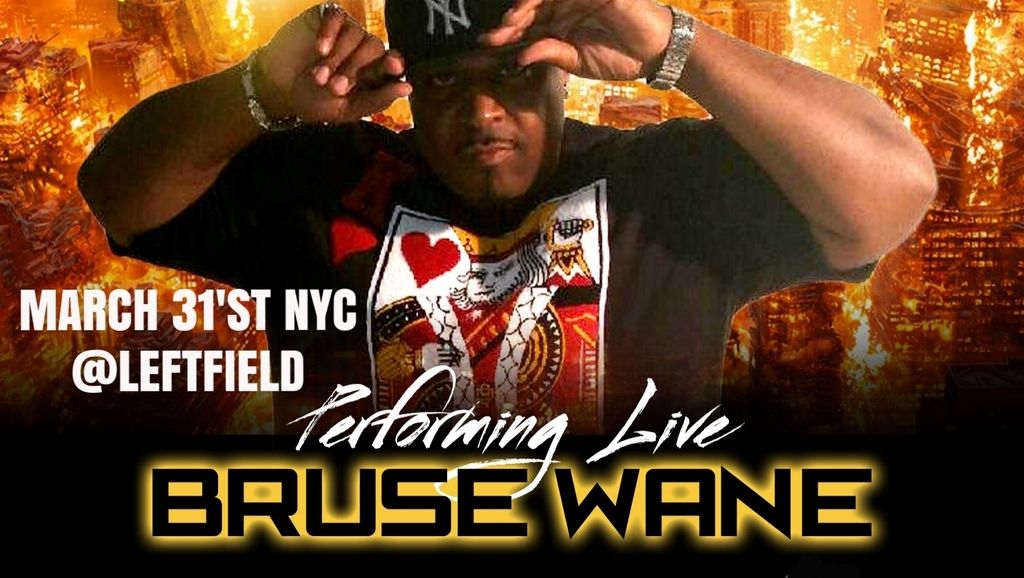 If you love authentic Hip Hop & (Partying) this event is for you. 
WHAT - "The Bars Season Concert" Headlined by Bruse Wane & featuring the brightest upcoming talent in Hip Hop: Bruse Wane: Is a New York Hip Hop Legend Bruse Wane has worked with artist such as Styles-P, N.O.R.E., Sean Price, Remy Ma, Papoose, Keith Murray and more.. Bruse Wane.. is known for his high energy shows. He will be performing his banging songs, that featured Sean- Price, Keith Murray & the legendary Big Pun's son Chris Rivers [Beast Inside, Hercules, BAM BAM, Venom, and more] Get your special priced early bird tickets today. 50% reduced for all online ticket purchases. This event is..Presented by - 3 Kingz entertainment. 
Where/when: Thursday March 31st in NYC, @ Leftfield (The Lower Level).. a great live music venue in Manhattan. 87 ludlow Street Manhattan, New York 10002 Doors 8pm Showtime 9pm.  Get your special early bird half priced tickets now by clicking on the purchase links below:
FAQs    
Attendees must be 21+ with proper ID  
All [Tickets] are fully refundable in the unlikely chance of event cancellation.   
Dress Code: Casual, fun, urban, Hip-Hop